Deepavali-The Festival of Lights and Crackers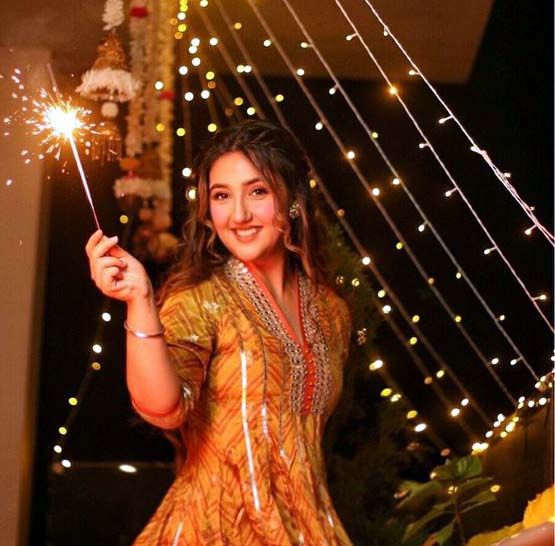 It is time for DEEPAVALI, THE FESTIVAL OF LIGHTS AND CRACKERS

Illumination, grandeur, joy, celebration, fun, bonding, are the words that can describe this major and glamorous festival of Hindus. Deepavali or Diwali is the most popular of all the other festivals of Hindus.

Deepavali, "The festival of lights holds a significant place in Hindu mythology. Deepavali means "rows of lamps" and is celebrated in the ASHWIN month in Hindu calendar and in between mid October and November in Gregorian calendar on the new moon day /Amavasya Diwali is celebrated with lots of enthusiasm and magnificence and it symbolizes the triumphant victory over evil and darkness. Celebrations vary as the customs and traditions followed are based on different legends and belief. In SOUTH INDIA DEEPAVALI celebrations are unique.

According to a legend THE DEMON Narakasura son of Bhudevi was granted a boon by Lord BRAHMA that he could be killed only by his mother. Pride ridden Narakasura was mad with power and created havoc as he feared none. The VILLAGERS were tortured by their king. GODS and women were held as prisoners ,by him in dark prisons. When they pleaded LORD KRISHNA to free them from the tyrannical rule, LORD KRISHNA obliged them and accompanied by his consort SATHYABAMA, who turned into an incarnation of Bhudevi slained the demon on Naraka chaturdasi and freed the prisoners

Lord Krishna smeared NARAKASUR's blood on his fore-head and returned home before sun rise. The women folk massaged him with scented oil and bathed away the demon's blood and cleant his body, since then the ritual of having oil bath on Deepavali morning is followed. Lord KRISHNA'S Victory was celebrated by illuminating the streets with Diyas. Clay lamps were lit in rows in every yard thus the entire city sparkled with lights of all kinds.

THE DAY after DEEPAVALI is celebrated as BALI PADYAMI,

According to a legend, King BALI, SON OF MAA BHU DEVI who was popular for his bravery and devotion to LORD VISHNU, He became extremely power and the gods felt threatened by the increasing power of BALI. BALI became arrogant as he felt supreme and believed that none could equal him.

The gods upset by Mahabali's increasing popularity and also unable to bear the harassment by the asuras wanted to get rid of MAHABALI. They requested LORD VISHNU, to help them from the situation and moved by their pleas LORD VISHNU, obliged them and incarnated as a dwarf Brahmin, approached KING BALI.

Though powerful and ambitious, BALI was popular for his benevolence and generosity. LORD VISHNU approached him in the disguised form seeking alms,he then requested Bali for three paces of land.

Unsuspecting the dwarf, the king readily agreed to offer him land enough to Cover 3 strides. Immediately the dwarf assumed the original gigantic form of the Brahmin, WHICH IS KNOWN AS VAMANA AVTAR. King BALI, at once realized it was none other than the lord himself and read the lord's intentions, but as he could not reverse his promise, he was prepared to keep up his promise. With the first step the Brahmin covered HEAVEN, the second step covered the EARTH and asked the king for space for his 3rd step. Bali humbly knelt and bowed down offering his head, and the lord took his final step and destroyed the KING BALI. LORD KRISHNA granted BALI a boon that he could visit the earth annually and spread the light of knowledge and be remembered for his promise and generosity. That day came to be celebrated by lighting the dark amavasya night with rows of DIYAS.and eradicating darkness.

This day is the day after DEEPAVALI.

In SOUTH INDIA NARAKACHATURDASI is celebrated as deepavali.

Houses are cleant and decorated with flowers and thoran, yards are decorated With kolams and rangolis.

At sunrise, the ritual of oil bath is completed. Women are clad in traditional silks,Delicacies are prepared and offered as neivedyam and later distributed to friends and relatives.

Cows are decorated and prayed as they are believed to be the incarnation of GODDESS LAKSHMI.

Dusk timed, diyas are arranged in rows in front and back Yards of the house and Lakshmi puja is performed. Betel leaves, yellow flowers, sandalwood paste, kumkum and turmeric powder is offered to the Goddess. Gold is purchased and offered to the deity. Crackers are burst along with friends and relatives.

Bomma kollu is also arranged and thambulam is offered to all the sumangalis. There is a belief that the departed souls return to their respective homes and So their favourite edibles are offered to them.

In the northern parts Diwali is celebrated to rejoice LORD SRI RAM's return to Ayodhya after killing the demon RAVAN. It is the fulfillment of journey after eradicating the evil forces and strengthening the divine forces.

Another belief is that GODDESS OF WEALTH AND FORTUNE, MAA LAKSHMI, EMERGED FROM KSHIRA SAGAR(ocean of milk) when the devas and asuras were churning for NECTAR, on the DAY OF DIWALI, THEREFORE LAKSHMI PUJA IS PERFORMED.

In NORT INDIA DIWALI is celebrated for 5 days, 2DAYS prior to DIWALI, DHANTERAS is celebrated. This five-day festival begins with DHANTERAS, It is also known as DHANTRAYODESHI. DHAN means wealth and TERAS means THIRTEENTH LUNAR DAY OF THE KRISHNA PAKSHA. Dhanteras is the day when GODDESS OF WEALTH, MAA LAKSHMI IS WORSHIPPED.

Another legend explains the story of a young sixteen year old son of King Hima. According to the predictions of horoscope, he was doomed to die of a snake bite on the fourth day after his marriage.

After his marriage, his wife on the fourth day after their marriage, did not allow him to sleep.she decorated GOLD and SILVER coins and ornaments in a heap at the entrance of her husband's room and illuminated the entire placewith innumerable lamps She prevented him from sleeping and kept him awake by singing melodious songs and narrating interesting stories.

When the snake approached the entrance, was blinded by the dazzling lights and could not enter the prince's chamber , so he climbed on top of the heap of the ornaments and perched himself waiting to enter, he spent the night listening to the melodious tune and at dawn he quietly went away.

The young woman thus saved her husband's life. This day is observed as DHANTERAS, it is customary to purchase GOLD AND SILVER on this auspicious day. Lamps are lit and arranged in rows and it marks the first day of Diwali. It holds great significance for the business community.

The second day is the eve of DIWALI and it is celebrated as CHOTI DIWALI or NARAKACHATURDASI. Fewer lamps are lit, celebrations begin in a small fashion, they observe BALI PRATIPADA ON THIS DAY, the return of king BALI to his subjects. His mother BHUUDEVI pleaded that her son's death should not be mourned, Therefore VISHNU granted the boon that everyone would remember him and worship him on that day and the tradition continues till date. Everyone light lamps and burst crackers.

Third day is DIWALI, THE MAIN FESTIVAL. EVERONE REJOICE. IT IS CELEBRATION all over.

Houses decorated with flowers and rangolis, are visual delight. Sweetmeats in abundance, distributed to the near and dear ones. Dusk looks spectacular with rows of lights arranged and creating a warm atmosphere too on the cold evening, Environment deafening with the sound of crackers,Flower pots when lighted rise like a dazzling fountain to the skies and soars all our Enthusiasm, and then the blazing sparks settle down with a swishing sound much to everyone's delight amidst the kids cheering The ground chakra appears like the sun is swirling on the ground with all its rays covering the ground. The sparklers in everyone's hands adds beauty to the scenario. blaring music, women in best of their silks and men clad in kurta pyjama,kids in groups sharing their set of crackers, is the perfect DIWALI scene.

Lakshmi puja is performed in the evenings, Everyone seeks the blessings of MAA LAKSHMI to bestow them with wealth, health and happiness.

It marks the Newyear and merchants open fresh and new accounts and the shops are decorated with thorans of lovely flowers and mango leaves.Plantain stalks are placed on either side of the entrance

The fourth day is GOVARDHAN PUJA, cowdung hillocks are built,which symbolize the govardhan mountain, which provided shelter to the entire village. LORD Indra furious that the people of Gokul worshipped Govardan Parvat as instructed by LORD KRISHNA, and neglected him, he showered heavy rains. When the villagers were stranded, LORD KRISHNA lifted the Govardhan mountain on his little finger as an umbrella and the entire village took shelter under it.

The final fifth day is BHAI DHOOJ. It is similar to RAKHI.

It is believed that LORD KRISHNA after killing NARAKA SUR, VISITED HIS SISTER SUBHADRA AND SHE WARMLY WELCOMED HIM. SISTERS pray for the brother's long and prosperous life and Tika ceremony is performed. Brothers offer them gift and it encourages family bonding.

It is also believed that Pandavas returned from their exile on that day Shirdi SAI BABA, on the day of Diwali, performed a miracle by lighting innumerable lamps with water, when the merchants of Shirdi refused to offer him oil for lighting lamps. He celebrated Diwali with all his devotees singing Melodious bhajans.

LET US ERADICATE DARKNESS AND IGNORANCE FROM OUR LIVES AND ILLUMINATE IT WITH LIGHT OF GOODNESS.

HAVE A HAPPY DEEPAVALI 2022 AND LET US REJOICE DEEPOTSAV!