KARTHIKA DEEPAM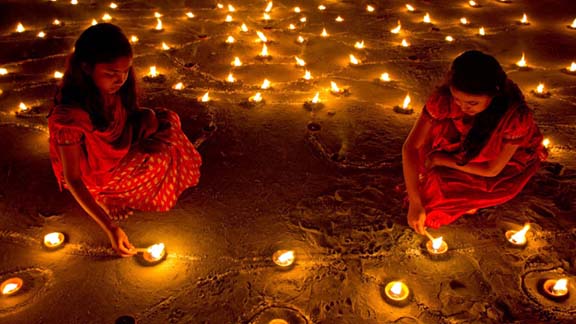 KARTHIKA DEEPAM IS THE OLDEST FESTIVAL CELEBRATED, DOWN SOUTH.

KARTHIKA DEEPAM is a festival of Lights, it is an extension of DEEPAVALI. People continue lighting lamps every day even after Deepavali till KARTHIGAI DEEPAM, in front of their houses and temples.

As the name itself suggests it is a DEEPAVALI equivalent for the SOUTH INDIANS, as it shares basic similarity with Deepavali, i.e., this auspicious day is also celebrated by LIGHTING LAMPS, TO WARD OF EVIL FORCES AND USHER IN PROSPERITY AND ALSO BY BURSTING CRACKERS.

It is also known as DEVA-DIWALI which means FESTIVAL OF LIGHTS OF GODS.

It is celebrated on the fifteenth Lunar day of Karthigai month of the Tamil calendar (November-December) or on full moon day/ POURNAMI, on the kritigai star,hence it is also known as KARTHIKA POURNAMI.

IT IS CELEBRATED WHEN THE MOON IS IN CONJUNCTION WITH THE CONSTELLATION KARTHIGAI.

There are various legends associated with this auspicious Festival. KARTIKA DEEPAM is celebrated in honour of LORD MURUGAN/KARTIKEYA,( GOD OF DIVINE WISDOM)

It is believed that it was on this day Lord KARTIKEYA,who first incarnated as six infants, out of LORD SHIVA'S DIVINE LIGHT OR SPARKS, THAT EMERGED AS FLASHES FROM HIS THIRD EYE.(netri-kan) According to a legend, When the Devas were being tormented by the demon Tarakasur, it was believed that only the son of LORD SHIVA could vanquish TARAKASUR.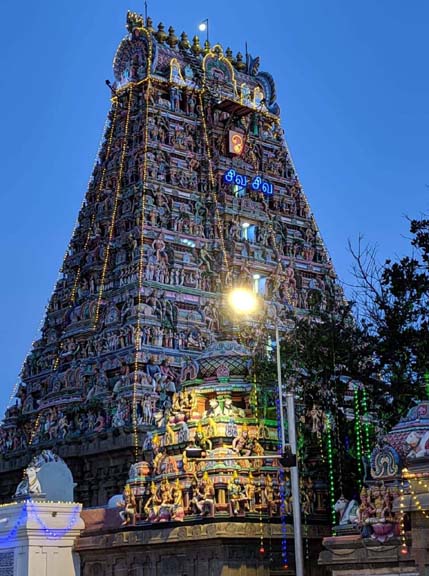 LORD SHIVA was in deep meditation in THE HIMALAYAS. All the DEVAS decided to send Manmatha, also known as Kama, the GOD OF LOVE to awaken the Lord from his penance.
When Manmadha shot an arrow of flowers at the LORD, he was disturbed from his meditation. Infuriated, he opened his eyes and like a lightening, six flashes emerged from his third-eye, five from the five Senses and the sixth from LORD SHIVA'S mind, which burnt Kama deva instantly into ashes, who was resurrected by the LORD after the pleadings of RATI, wife of MANMATHA. The fiery sparks that emerged was unbearable, then this fire was transported by river Ganges into a pond called SARAVANA POIGAI, WHICH WAS TRANSFORMED INTO SIX INFANTS.
IT IS ALSO BELIEVED THAT WHEN GODDESS PARVATI EMBRACED THE SIX BABIIES SHE CONJOINED THE 6 BABIES INTO ONE WITH SIX HEADS AND TWELVE ARMS, Therefore Murugan is also worshipped as AARUMUGAN(6 FACES) And SARAVANAN, SINCE HE WAS LOCATED FIRST BY THE SIX CELESTIAL NYMPHS IN THE SARAVANA POND AND TOOK CARE OF HIM.
When the full moon is in conjunction with the constellation Karthigai, a cluster of six stars (make the PLEIADES) is visible to the naked eye. In Indian mythology these six stars are considered as six nymphs who brought up MURUGAN. Hence he got the name KARTHIKEYA, AS HE WAS TAKEN CARE BY THE KARTIGAI NYMPHS.
The entire festival atmosphere is glamorous as the environment is illuminated by innumerable number of lamps and also by nature brightening the night with MOONLIGHT.
SPECTACULAR display of lamps on KOLAMS AND RANGOLIS in Front yard of the houses offers an amazingly beautiful sight. KARTHIKA DEEPAM is observed in almost every house down SOUTH. Evenings houses and yards are cleant. The entrance is decorated with flower Thoranam. The puja room is decorated with red vermilions and fresh flowers and is illuminated with lamps. Pori urandai( puffed rice balls), PAL PAYASAM (MILK KHEER) are prepared and offered as neivedyam, and later distributed to the near and dear ones.Grand Puja is performed in honour of LORD KARTIKEYA with Family and Relatives and celebrations begin with Lighting rows of lamps and continues with bursting of crackers. Till late night.
Special prayers are offered in temples.
According to another legend LORD SHIVA, WHO EMERGED AS A DIVINE LIGHT to humble LORD SHIVA AND BRAHMA. EACH CONSIDERED HIMSELF SUPERIOR TO THE OTHER, They later felt that the supremacy of each could be tested and proven if they succeeded in finding LORD SHIVA'S HEAD AND FEET.LORD VISHNU ASSUMED THE FORM OF A WILD BOAR AND DWELVED DEEP INTO EARTH, BUT WAS NOT SUCCESSFUL IN HIS SEARCH AND RETURNED.(VARAHA) BRAHMA TRANSFORMED INTO A SWAN AND FLEW INTO THE SKIES.HE CAME ACROSS A PIECE OF THAZAMPU (A FLOWER) and found out from it that it was floating down the LORD SHIVA'S HEAD FROM SOME THOUSANDS OF YEARS.HE THEN CLAIMED TO LORD SHIVA that he has seen the other's head. LORD SHIVA at once realized the false claim made by BRAHMA, ANGERED BY THE FALSEHOOD, SHIVA STATED THAT THERE WOULD NEVER BE A TEMPLE FOR BRAHMA IN THIS WORLD. LORD SHIVA APPEARED IN THE FORM OF A HUGE DIVINE FLAME COLUMN, IN FRONT OF BOTH, LORD VISHNU AND BRAHMA,WHICH NEITHER HAD A BEGINNING NOR AN END.
THIS DAY IS CALLED MAHA DEEPAM. HUGE LAMPS ARE LIT IN TEMPLES, TO BE VIEWED AND WORSHIPPED (AS THE DIVINE LIGHT), BY MILLIONS OF DEVOTEES.
LIGHT IS AWARENESS, ENERGY AND INTELLIGENCE.
Let us celebrate KARTHIKA DEEPAM, BY NOT ONLY LIGHTING LAMPS IN FRONT OF OUR HOUSES BUT ALSO THE DARK CORNERS OF OUR MINDS, BY ERADICATING THE DARK NEGATIVE TRAITS OF EGO, JEALOUSY, ANGER HATRED GREED AND IGNORANCE.
LIGHT THE LAMPS OF JOY AND PROSPERITY.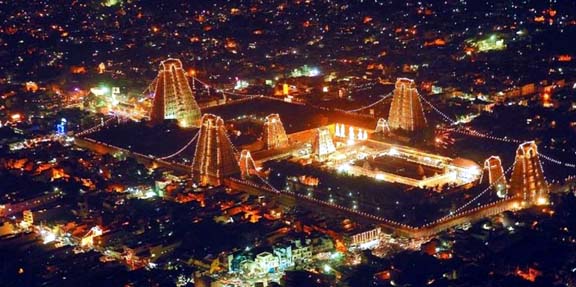 Karthigai festival in Tiruvannamalai hills is very famous. On Karthigai day, a huge fire lamp is lit up on the hill, visible for several kilometers around the hill. The fire is called Mahabharanidheepam,. Hindu devotees visit here in huge numbers and pray to god Shiva.
Happy Karthigai Deepam to all of you from www.vvonline.in