Flourless Double Chocolate Chip Muffins Tasty Gluten Free!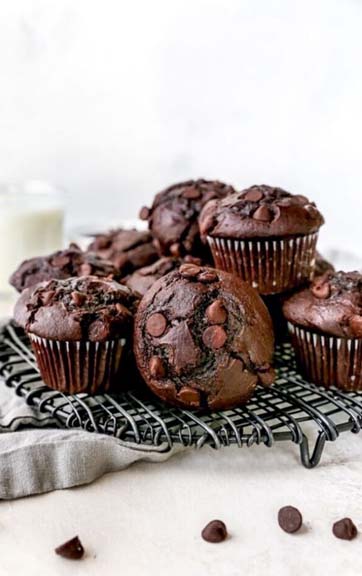 Ingredients

• 1 ½ cup almond butter (Costco & Bulk Barn sell – bulk barn has crunchy!)

• 3 ripe medium/large bananas

• 3 eggs

• 2/3 honey

• ¾ unsweetened cocoa powder

• 6 tbsp ground flax see (bulk barn)

• 3 tsp vanilla extract

• 1 ½ tsp baking soda

• ¾ cup chocolate chips plus more for sprinkling on top (I definitely use more)

Instructions

1. Preheat oven to 375 and prepare a muffin pan by greasing cavities (mini muffin pan makes the best little bite brownies and I find the mini muffin parchment paper liners super handy)

2. Add all ingredients except for chocolate chips to a blender and blend on high until batter smooth and creamy. Stir in chocolate chips by hand. (Honestly, I don't even bother with blender – I mash really well with fork and then just use my cake mixer and it works fine)

3. Pour batter into prepared muffin cups, filling each cavity until ¾ full.

4. Bake for 10-12 minutes until the tops of your muffins are set and a tooth pick inserted into middle comes out clean. Allow muffins to cool in pan for 10 minutes (they will continue to bake a little more when you do this).

5. Remove and store in an airtight container for up to a week. These also freeze really well. I always double the recipe and it works out great!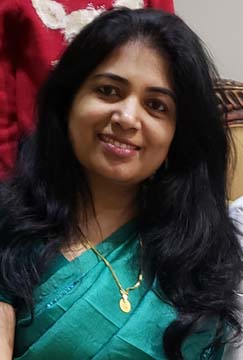 Nisha John