New Year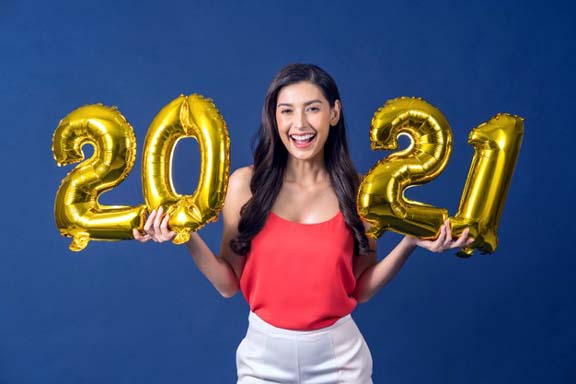 NEW YEAR IS ONE OCASSION THAT THE WHOLE WORLD LOOKS

FORWARD TO, IRRESPECTIVE OF RELIGION, CASTE AND NATIVITY.

A Fresh NEW YEAR begins with Joyful spirit, New Resolutions, and New Aspirations. Time flies fast ; Hours pass by, days pass by, weeks pass by, months pass by, years pass by, decades pass by and centuries pass by but still when the NEW CALENDER YEAR BEGINS, we all tend to be swayed by its NEWNESS AND ITS UNEXPLORED ZONES. The first day of the first month of the New Year spells magic and we all prepare ourselves to brace its Newness. As it is said" NO ONE TREATS THE 1ST OF JANUARY WITH INDIFFERENCE"

Change is inevitable; no situation is identical, Seasons change ushering in New changes which could be extremely good and could be a Turning point For betterment or could drown you gradually into the Lowest ebb, a Non-happening phase.

The alternative pattern similar to Tidal movement is also the phases of Life, Successful Phase and Failure is the Ultimate Truth. Positive and Negative energy keep overpowering one another in accordance with the situation.

Ups and Downs are faced

Friends transforming into Enemies and Vice-Versa. Old Relationships forgotten and sacrificed for the New Ones. A New Year is a Gift, waiting to be Unwrapped. It is full of surprises.

Excellent for some folks, good for some, and Not so Good for some. Yet we all wait Eagerly to Unwrap it, only with Positive expectations.

Folks who had an excellent year, hope to have a stupendous year, Folks who were transiting through a tough phase expect a Good Change. Therefore, none of us is indifferent towards its approach, we are anxiously Prepared with gleaming eyes for its arrival.

All of us feel it is our Birthday. We all indulge in huge celebrations with good company of our close ones. We love to bury the differences and are Willing to forgive and forget our Enemies and sometimes even Friends Who did hurt us. We all adopt Magnanimous attitude.

We want to forget our failures, banish any Nagging worries and Live to love Life to the Best of our abilities,

It offers all of us a New opportunity to Build our Character, our Career, Erase our mistakes and rectify them, to prove our metal to the World. Let the bygones be bygones, and do not let it taint our positive attitude. We can still hear the echoing of the past year, do not shy away from it but let us not forget to listen to the unheard musical tones of the NEW YEAR which are waiting to sway us away of our feet.

ALWAYS resort to a positive attitude and never let the situation or people hold the reigns of your lives and turn you into a pessimist. Nothing should divert you from your own self and manage your Life on your own.

You would be a better guide for yourself but it has to be done rationally. As there is a possibility of others misguiding you too, for various reasons Always learn more about your own weakness and follies. Work out to be an exemplary person. We should be able to set ideals for others, and every stepTaken forward should be progressive. When we look back, we should be able to trace the footsteps of our faltering and faulty self, transforming into a perfect person. New Year is the best time, we all choose to shed our impurities and embrace pleasant qualities to bring out a pleasing personality.

To turn into a new leaf we resort to NEW YEAR RESOLUTIONS...

All of us feel encouraged to make a new beginning for self development and believe that NEW YEAR is the apt time to initiate our mission. As a practice, at the end of the year, every person turns the pages of the book of life to recollect the memories of the journey of life traveled. There are some excellent moments and some regretful moments. A wise person vows that this New Year such moments would not be repeated. Some who take life callously neither introspect nor believe in resolutions. They just idle away the time, only to regret later. They also welcome the New Year but just as another festival and celebration, and not to vow to do something worthy.

We may not be able to stick to the resolutions we make, but it is better we at least form the resolutions. We have to make all the wrongs right and rise above petty issues. Life has lots to offer to each one of us but it depends on how each one of us receives the OPPURTUNITY.

If we are all mature, and understand Life, we can treat every fresh day as a new day and New Year and transform into a perfect and new soul.

But it is not practical and possible; hence this New Year is chosen to start Afresh. We have to bury the past with the bygone Year and walk along with The New year which has taken possession of the time for the next 12 months. It gradually unfolds like a flower blossoming and the petals unfolding to offer us its beauty.

NEW YEAR is like a fresh, new and blank book, which can be filled in Meaningfully by inscribing good words, which would make a wonderful reading for everyone in the years to come.

When we set goals, we are charged and search for directions which would Lead us to our destinations .It fuels our imagination and we turn into more Mature, Responsible, Industrious and Noble human beings. We are focused and do not just remain as wanderers.

We have to work like Nature, without an end in view. Nature does its job systematically, the occurrence of day and night with dusk and dawn, sunrise and sunset, moonrise and moonset. Seasons change every year enveloping us in hot. cold and pleasant atmosphere. According to Nature, every day is a new beginning and New year is a beginning of a NEW CALENDAR YEAR, and a Man made effort being followed since ages till date. Because the New Year is just the same day with the Normal Sun rise and sunset in the fading winter phase. Nature regards New Year regards indifferently.

But the tradition of celebrating this date is followed and continued by the entire world and we all feel very sentimental about this first day of the first month of the New Year. New year's eve also celebrated in a nostalgic mood and the New first day of the New year is welcomed with inviting arms and embraced. We cherish it as a new gift and cannot remain unaffected.

The past YEAR for some could have been the BEST OF HIS PHASES OR THE WORST OF HIS LIFE; THE SPAN OF MATURED INNINGS OR IMMATURITY STILL IN THE PROCESS OF DEVELOPMENT AND IMPROVEMENT, AN EXCELLENT BONDING PERIOD WITH FAMILY AND FRIENDS OR A BAD PERIOD FOR RELATIONSHIPS, If the period was the successful Phase, they would feel a bit wary of the New year and vice –versa. i.e., if some faced difficult and rough weather they would want to just bury their past and sprint into the New year.

It should not be forgotten that good or bad the PASSING YEAR also was a part of their own life and belonged to them. Erase the TESTING TIMES and Treasure the golden moments and do not shove the year into debris. Try to remember the Year as an intermediary phase of life. We all are well versed with the PAST.PRESENT AND FUTURE. Yesterday Is today's memory and tomorrow is an unknown dream of today. all we have is the PRESENT, in which we dwell and have to rectify yesterday's mistakes and plan and build our tomorrow. Learn from the past, utilize the present and plan for the future. Too much of anything would leave the task unsuccessful.

Do not keep brooding over the follies of past, move on but with an intention not to repeat the mistakes of the past. Do not just waste Today, either dwelling in the past or enjoying the Present day. Plan a bit for the future. be mentally prepared to face TOMORROW.

Therefore balance the exercise with proper TIME MANAGEMENT. Relatives are the people who enter and enrich our lives by virtue of our birth in a particular family. Friends are the one whom we can choose .New year could be the apt time to make a new beginning to sacrifice the old Unwanted, Selfish, Nominal Bonds and Welcome New Meaningful FRIENDSHIPS. which could give you reason to smile and let you grow as an Individual in their company Or to strengthen the old ties, if worthy and also welcome the NEW ONES.

New Year is the time framed to mark the passage of time, already traveled and also to calculate the time yet to be traveled. It is to mark the day we commence a new undertaking, or to celebrate a birth anniversary. If not for this Time system, we would be blindly living each day without understanding the birth date, appointment date, marriage anniversaries, the Business appointments, the period of a Company's formulation.

One cannot imagine Life without this Time and Date systems. Of course the Natural Time divisions by Nature are marked by seasons. Which was previously depended before the invention of Time machines. It could just guide at random but lacked specifications.

Every New Year's Eve, we all in unison wait with bated breath, glaring at the clock gradually advancing every second, minute towards the New-year. Time flies, waiting for no one and we just do not realize in the midst of the year, but just on the Eve of the New Year we feel twelve months have just Slipped unnoticed.

It is general tendency to take Time for granted and travel Life in a monotonous routine. None of us value time and utilize it judiciously after the first day of the first month of the New Year. Later repent that the year flew away becoming a bygone era. We should learn to Use every moment to our benefit and Live life king size. All have 24hours At their disposal, but it depends on each individual as to how well they manage and utilize time to the maximum extent We have to plan and exercise control over the time spent on our activities, if we have to increase Our efficiency. Plan time for recreational activities too. This depends on our Prioritization. We resort to a day planner, when we learn to use time effectively and achieve more. This leaves us content and spares us of the guilty feeling of wasting time.

At the end of every month we flip the calendar callously, as a ritual, but pay Least importance to the passage of that month's time. After the first month, We sadly sleepwalk through the other eleven months. It is only again in the last month of the year, we all become sentimental and aware that 1 solid year has just flown away into History. That time can be referred to as past and nothing more. Therefore take care that every month you utilize time most judiciously and treat it as a new month of the New Year, never let the routine take the better of you. Do not shove The Newness of the Year into Cold storage.

Time is like Money but with one major difference. Money can be earned, but Past time cannot be earned back, time lost is lost. Money spent can be earned but even one second of Time spent is an unreachable bird that has flown away. Learn to value time. Never kill time, it is an unpardonable act. Resort to hobbies which could transport you into a magnificent world of Self confidence. It could do wonders to your personality. Starting as a small timer, you reach places with your skills and talent and it can fetch you Name, Fame, friends and Contentment.

Time is tricky and strange. If you take it for granted it gives you the same Treatment, i.e., emptiness But if you value Time, it gifts you wonderful things.

Time is trickling every second in the same pace. But our circumstances make us feel, that time is flying or has halted. Let us treat our Time at its own pace and we would all be achievers. We could make the Best of the Available Time or the Worst of it. Try not to be left Behind, sometimes Move ahead of Times and even People. Procrastination does not help , we may delay, but Time does not, it is on the run, does not wait For us, if we chose to stay behind Time, Time chooses someone who is Willing to walk along with it and does not think twice before deserting us.

Hence always stay with Time, it gives equal opportunity to all of us, but Only the wise ones grab the opportunity and make the most of it.

Yesterday could have been the last day of the year, but Today is a new day of the new month of the New, hence lives life King size. Life is a one way; we can look back but cannot go back into the past. Let us Value Time and appreciate Nature's Gifts and stabilize LIFE with a positive approach.

We are in the last days of this passing year and we should seize these precious moments to BID FAREWELL TO THE PASSING YEAR AND THANKING GOD FOR OFFERING US AN YEAR OF MEMORABLE MOMENT WHICH ACCOMPANIED US IN OUR JOURNEY OF LIFE AND ALSO FOR BEING A PART OF OUR LIVES.

LET US ALSO USE THIS MOMENT TO THANK GOD for gifting us this Life, OUR DEAR ones and for being KIND to US. Then to THANK EVERYONE WHO MADE US SMILE AND TRAVELED THE JOURNEY OF LIFE THIS YEAR ALONG WITH US,

LET US ALL GET GEARED UP TO WELCOME THIS NEW YEAR 2021 ALONG WITH GOD'S BLESSINGS AND OUR LOVED ONES.

IT IS CELEBRATION TIME, AS WE HEAR THE GENTLE FOOTSTEPS OF THE NEW YEAR APPROACHING US. EQUALLY EAGER TO SECURE EACH ONE OF US IN ITS WARM EMBRACE.

WISH YOU ALL A PEACEFUL, WONDERFUL AND A HAPPY NEW YEAR – 2021 !