ACCI calls on its members to speed up to benefit from the government incentives before end of December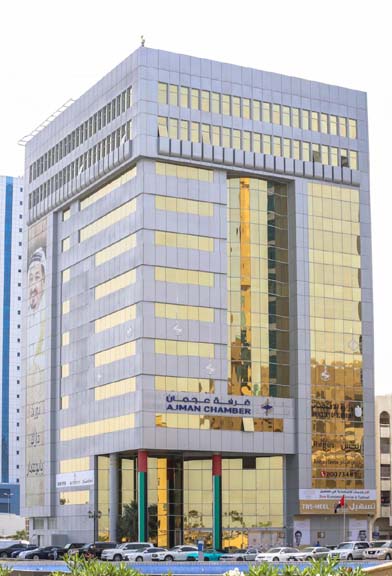 Ajman, Ajman Chamber, December 18, 2020: The Ajman Chamber of Commerce and Industry (ACCI) has called on its members benefiting from the Emiri Decree No 10 of 2020 to speed up to renew their membership without fees or delay fines before end of December 2020. The members that are operating in these fields (organizing Hajj and Umrah trips, managing and organizing exhibitions, social events halls, fitness clubs (men and women), massage centers (men and women), nurseries, barbershops and beauty centers, children's haircutting, entertainment games, cinemas, sports parks, and electronic games halls) are covered by the decree.

It also called on the hotel and tourism establishments to benefit from the exemption of membership renewal fees until the end of this year. Moreover, the fee for issuing a certificate of origin will continue down by 25 per cent for industrial establishments until December 31.

Nasser Al Dhafri, Executive Director for Communication and Members Support, stressed the Chamber's keenness to enhance its direct communication with the members that are eligible to benefiting from the packages of incentives and the facilitations launched by the leadership of Ajman locally.

He explained that the Ajman Chamber is intensifying the communication with the members to speed up to take advantage of the exemptions available before the end of the current year.

He also note that the Chamber receives inquiries of its members through the Ajman Contact Center on 80070.

Al Dhafri praised the directives of the wise leadership to provide a series of incentive packages for all establishments operating in the emirate in order to support the growth and sustainability of the local economy, especially in light of the challenges the world witnessed in 2020.

Al Dhafri further affirmed that the Ajman Chamber spares no effort to provide value-added services for its members through monitoring aspirations and proposals of its members under the follow-up of the Chamber's Board of Directors.

"The Ajman Chamber plays a leading role in contributing to achieving Ajman's vision in cooperation with the partners through supporting the members and ensuring their success, as well as creating a positive business environment for the development of investment in commerce and industry and building a socially responsible business sector," he added.