5 Exciting Things to do this Winter at Sharjah's Al Noor Island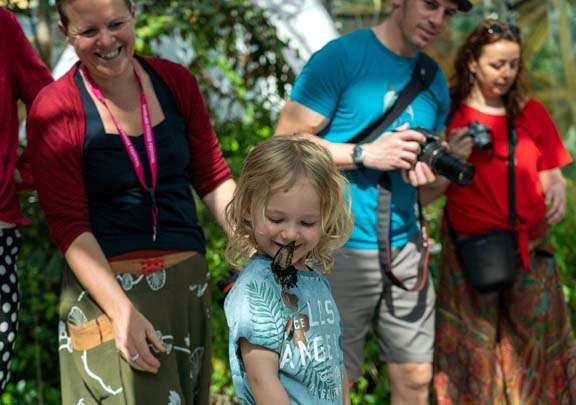 Are you looking for a scenic and natural spot to enjoy the winter weekends with your family? If so, make sure that you do not miss Al Noor Island, one of UAE's prominent picturesque eco-architectural destinations. This destination has activities and experiences that suit all ages and pockets.

The experiences include 'Sky Watchers' where you can explore night sky objects in all their splendor,'By the Bay'dining on the shore of the island, 'Junior Butterfly Keeper' where the young ones can learn more about butterfly husbandry, Island self-guided tour and much more.

By the Bay

Visitors can book a table by the tranquil lagoon waters whilst enjoying the cityscapes of Sharjah. It's also a perfect choice to watch the Al Majaz Waterfront dancing fountain, while relishing a delicious meal on the shores. It also includes a guided tour of the island.

Junior Butterfly Keeper

This is part of a family package which includes a guided tour of the Butterfly House with an educator and a one-hour training session on rearing butterflies. This session is ideal for children between six and 15 years old.

Explore the Night Sky with "Sky Watchers"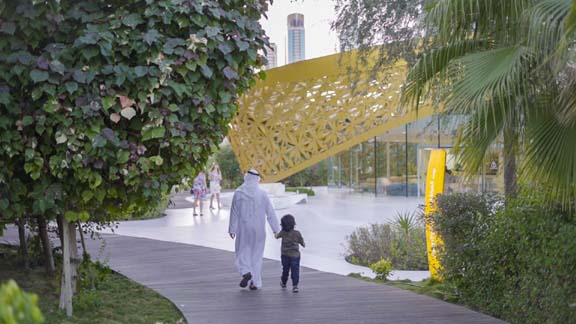 In this interesting night-offered guided package, Visitors can peek through a powerful telescope and view the moon and other night sky objects in all their splendor, guided by qualified astronomy guides.
Young Island Explorer
Another family package where visitors can become 'explorers'. You will be provided a specially designed map of the island along with an explorer toy kit which will aid in discovering interesting bits of information. This will be followed by a tour of the Butterfly House guided by an educator.
Island Self-Guided Tour
Explore the island and its surroundings; take in natural sights such as the Gleaming Meadows or spot some of our feathered friends along the beach line.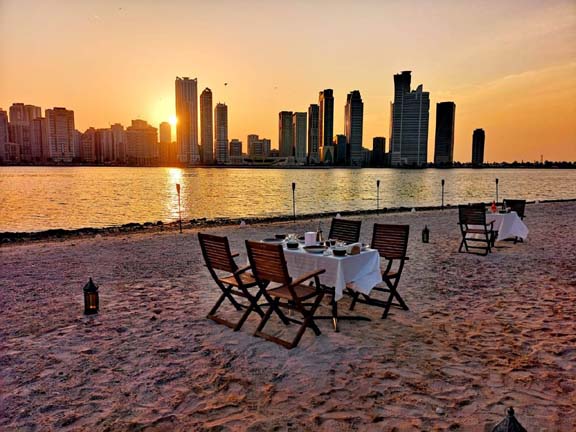 Al Noor Island, from Sharjah Investment and Development Authority (Shurooq), has an area of 45,470 sqm and includes a wooden walk way that stretches to 3.5 km which takes visitors around the island with a background of soothing music. Other major attractions in the island include the butterfly house, literature pavilion, various art sculptures, children's play area and artistic lighting features.
With its unique architectural designs that reflect nature, and its art sculptures that tell the stories of human creativity, Al Noor Island is a natural haven for a hassle-free experience.