Right Health partners with HealthHub, part of Al Futtaim Health, to accelerate the ongoing efforts for Covid-19 screening in labour communities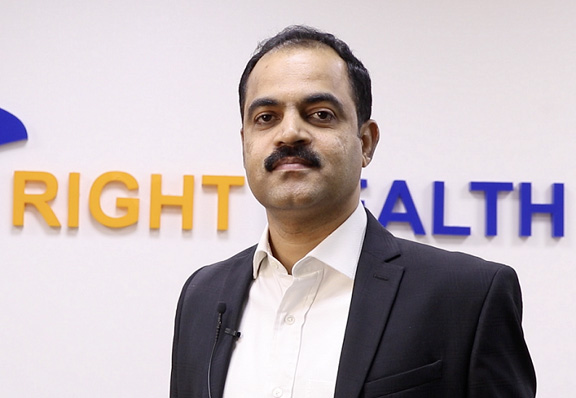 DUBAI – April 8, 2020: Right Health, the largest and fastest-growing value healthcare organization in UAE, has partnered with Al-Futtaim Health's HealthHub to roll out Covid-19 screenings across the labour communities in the UAE.

The marque partnership between the region's two leading primary healthcare providers is aimed at supporting the UAE government's efforts to combat the Covid-19 outbreak.

Created and spearheaded by the UAE-based Foundation Holdings, a strategic investment firm focused on the healthcare and education sectors, Right Health is the premier provider of quality, affordable and accessible primary healthcare covering the UAE's value care and value care plus segments with 58 assets.

Set to be a game changer in the healthcare sector, HealthHub is an integrated healthcare provider with multispecialty centers across the emirate, under Al-Futtaim Health, part of Al-Futtaim Group, one of the most diversified and progressive companies in the UAE.

Commenting on the initiative, Dr Haider Al Yousuf, Managing Director of Al-Futtaim Health, said, "We are glad to join hands with Right Health to roll out this initiative aimed at covering the blue-collar workforce in the UAE. This partnership will focus on the early identification of infection, isolation and contact tracing to flatten the curve and reduce the rate of infection. This initiative will support the nation's strategy to slow down the spread of Covid-19 at a greater level."

Mr. Jayan K, Chief Executive Officer of Right Health, said, "We are delighted to be working with HealthHub to protect the health of the country. We will be working with businesses across the UAE to ensure their workforce stays safe and healthy. It is essential that private providers do everything they can to support the government's significant efforts to combat the COVID-19 pandemic. The objective of this campaign is to screen as many people as possible to identify and contain the spread of COVID-19."

"We have created a joint Right Health and Health Hub medical team to conduct the mass screening campaign. The sessions will include health screenings, awareness sessions, and education seminars providing tips on how to stay safe including advice on effective social distancing and hygiene standards. Any suspected case will be given an onsite COVID-19 test. Should the samples prove positive then they will be referred into the appropriate government facilities for treatment," he added.

Right Health's extensive footprint and presence in the heart of the labour communities all across the country enables it to have the best chance of success.


Muduvai Hidayath