Mouna Raagam BGM from a High School going Girl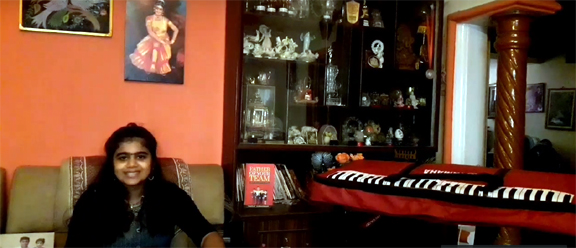 Do you want to warm up to a piece of music that touches your heart, with a philosophy that eases your mind - from a high school going girl from India? Any lover of Ilayaraja will remember the 1986 BGM of Mouna Raagam. Re-live that sensation, through the next generation.

Watch VM Santhoshini the multi-talented student from Everwin School, compere and play this evergreen music on Keyboard.



Here is something more --

During our VVonline interview today, Santhoshini said that she practised this song all by herself during this Covid lockdown. The world is learning something new and VVOnline is bringing up something new for readers like you.