MANUU organizes blood donation camp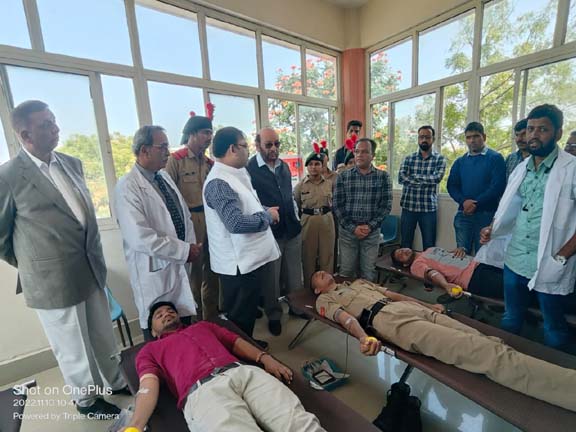 Hyderabad: Maulana Azad National Urdu University (MANUU) has organized a blood donation camp today as part of the ongoing Azad Day Celebrations in collaboration with Srikara Blood Bank and Victoria Welfare Society.

Prof. Syed Ainul Hasan, Vice-Chancellor, inaugurated the camp and expressed his happiness to see students actively participating in this kind of social welfare work. Srikara Medical Officer, Dr. Omkar was the camp supervisor and Mr. Adil Khan represented Victoria Welfare Society. Dr. Khutubuddin Ansari, I/c Health Center spoke on the benefits of blood donation.

Speaking on the occasion, Prof. Mohammad Fariyad, Chairman, Social Responsibility & Extension Activities committee appreciated the students for coming forward to donate blood and briefed about blood donation awareness campaign. During the campaign, the NSS volunteers and NCC cadets held a rally in the campus. Mr. B. Bikshapati, NSS Program Officer proposed vote of thanks. Prof. Shakeel Ahmed, Dr. Alimuddin, Mr. Meraj Ahmed, Dr. Iqbal Khan, Dr. Danish Khan, Dr. Adnan Bismillah were also present.