Onam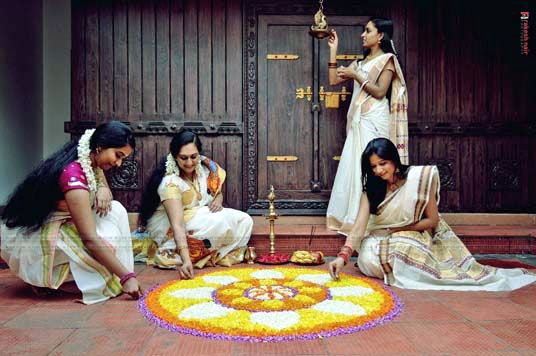 Onam is the largest festival in Kerala, India . It falls during the month of August or September and marks the home coming of the legendary Emperor Mahabali. The festival lasts for ten days and is linked to many elements of Kerala's culture and tradition. Intricate flower carpets, elaborate banquet lunch, snake boat races, Puli Kali, and the Kaikottikkali dance all play a part in the festival.
Onam is an ancient festival which still survives in modern times. Kerala's rice harvest festival and the festival of rain flowers, which fell on the Malayalam month of Chingam, celebrated the Demon King Mahabali's annual visit from Patala .
The celebrations of Onam start on Atham day, 10 days before Thiruvonam. The 10 days are part of the traditional Onam celebrations and each day has its own importance in various rituals and traditions.
Happy Onam to all of you from www.vvonline.in