Scammers Are Reported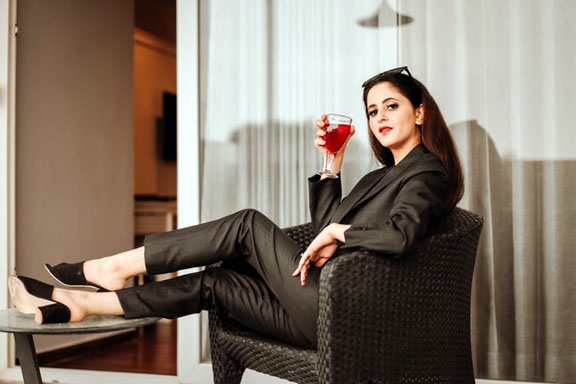 Mason Keith prepared a fake identity as Smith John the playboy heir of the famous and wealthy singer John Kevin located in Hawaii, United States of America. Mason created a dmail account with the address smithj@dmail.com and a mobile number. He planned to target wealthy women in the age range of 20 years to 25 years who have recently graduated from universities and working without a boyfriend or lover.

Isabella Noah recently graduated from Elite University and was sad and crying to her house-keeper Mia that she has not found a boyfriend yet. Mia asked Isabella not to worry and continued with her work. Isabella broke the glass filled with wine and started to yell. Mia told her that she is Noah's heiress to his £1 Million worth of assets and told her again not to worry. Isabella took her iPhone and searched in the top-ranking d search engine for dating websites. First page ranking dating websites were "Young and Single Dating, Life to Live Dating and Jolly Dating". When she saw Life to Live Dating website, she became tempted to click on the link. She clicked on the link and saw a well-developed and well-designed website with animated images of hearts and a women & men kissing. She started to blush and started to create her profile. And was waiting for eligible men to send interest to her.

Emma Liam was driving her Nissan Car and was going to work. William, the Managing Director of William and Sons Company saw Emma coming in and went and greeted her. William said that she looks beautiful and he loves her. Emma stared at him with annoyance and went to her seat. Peter the Senior Manager of IT Department went and greeted her and gave his hands to shake. Emma pushed his hand and continued with her work as an IT Manager. She told her Secretary that the man whom she will date and get married to should be a famous and wealthy celebrity. Her Secretary told her Good Luck and went to her seat.

Smith John was surfing the internet and logged on to his Life to Live dating website and saw Emma Liam, her beautiful profile photo, album photos, personal details, career details and income details. He got attracted towards her. He sent her interest with a message saying that she is one of the most beautiful, highly qualified and sexually attractive woman he has ever seen. He saw Isabella's profile and became interested. Smith John sent message to her also. He searched for attractive and wealthy women and sent them messages.

Isabella login to her dating website and read the messages she has received from other members. She saw Smith John's name, profile photo and details and got very attracted to him. She knew him by name and photo to be the famous and wealthy singer's play boy heir. She opened and read the message and started to blush and kiss his photo. She immediately sent him a reply telling she is also in love with him. He sent her another message with an attached photo with his father the famous singer John Kevin. Emma read the message she got from Smith John and was delighted. She was attracted towards him and was dreaming about Smith. Later after few days she sent a reply to him accepting she also loves him.

Emma, Isabella and many wealthy girls communicated with Smith John. Emma started to dream of Smith and was planning for her dream wedding. One day when Emma opened Smith's email she found he was sad and worried. Emma asked Smith the reason for his worries. He said that he is stranded in Lagos, Nigeria and his bank has blocked his debit and credit cards and asked her to send him $50,000 through Western Union. Emma owned a collection of gold jewels and a big bank balance. She was afraid to use the money in her bank. The reason for this was that her father and mother will find out. So, she sold some of her gold jewellery and raised the money. She transferred the money to Smith. Smith took the money and sent her love email with hearts and wedding plans to her. Emma was delighted and was searching for wedding dresses in the internet. Isabella was worried and was sad and was love sick for Smith. Smith sent her an email with hearts, kisses and wedding plans. Isabella was overjoyed. After few days Smith told her that he was stranded in Dubai and asked her to send him $80,000 to him through Western Union. She wrote to him that she will send the money he asked her soon. She went to the nearest Western Union Bank and through her bank manager transferred the money. The Western Union Bank Manager Peter showed interest in her. But she ignored and left immediately to pass the message Smith. Smith took the money from Dubai from the nearest Western Union Agent.

Emma sign in to Life to Live dating app and was shocked to see there was no email from Smith. She immediately took her phone called Smith. Smith answered the phone. He said he was busy and told her to call him after one hour. She called him after one hour and he just disconnected the phone line. Emma was shocked and upset. She went to the nearest Police Station and reported the incident to the Police Officer Den Lawrence in Texas. She showed all the emails, email addresses and Western Union receipts. Deen Lawrence recorded the complaint and told her he will take action. She went home and cried in her bedroom.

Isabella impatiently waited for Smith to call or send her an email. There was no communication from Smith. She told Mia about this. Mia was quiet for few minutes and asked her whether she suspects Smith to be a Scammer. Isabella threw the glass filled with Wine and pushed Mia and said that her Smith can never be Scammer. Mia sadly continued with her household chores. She called Smith in his phone number and there was no answer. She sent him a love email writing to him stating she is love sick and waiting for him to come and marry her. The email message bounced back to her inbox. She immediately knew that Mia was correct and Smith must definitely be a scammer. She went to Dallas Police Station and reported all the details of phone calls, emails, photos and money transfer evidence. Evan Jim, Police Constable recorded the complaint and told her she should have been careful and not transferred $80,000 without meeting in person. She hit her head with both her hands and yelled at Evan. He told her to calm down and leave without making a scene.

The police in USA are keeping a record of all the complaints and they will take action when they have enough evidence. Mason Keith alias Smith John is living a comfortable life with the money he fleeced from wealthy girls.

Moral of the Story: Scams are being reported. Scammers be careful.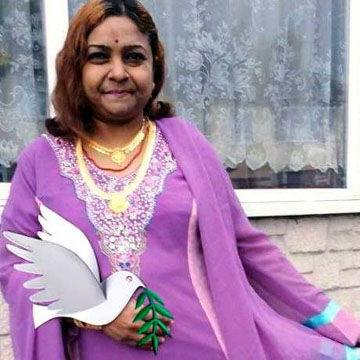 Author : Kumudini Kumararajah