Enquire And Decide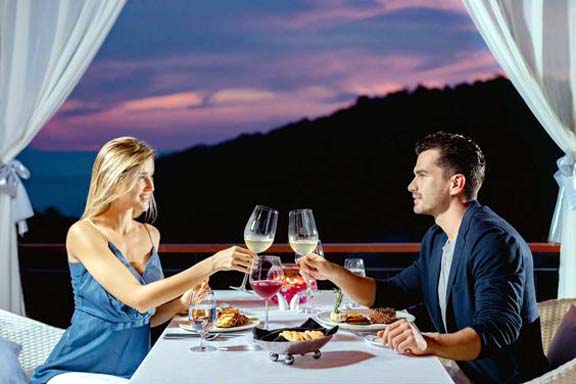 Mary was an independent, well-educated and westernised woman. She was owning and managing a Real Estate Company. She used to go to Diamond Restaurant with her friends to have lunch. A smart, well-dressed and wealthy man called Daniel Thomas was seated with his body guard in the next table to Mary. He looked at the beautiful Mary and left a note saying her to meet him alone in the Coffee Shop. Mary was very delighted and thrilled at this opportunity. She left her lunch in half-way and rushed to the Coffee Shop alone to meet Daniel. Daniel gave Mary his visiting card and asked her whether she would like to have wine with him. She agreed at once. Daniel mockingly smiled at her and ordered Domaine Leroy Chambertin Grand Cru wine, drank with her and asked her to come for shopping with him. She looked at him and agreed. So after the drink they went to Harrods Department Store for shopping. He bought for her expensive jewellery, watches, handbags and perfumes. They took photos together. Mary asked Daniel to give him a photo of him taken alone. He gave her an album of his photos. She was delighted.

After few days of meeting in Diamond Restaurant for lunch and drinks, shopping in Harrods Department Stores and taking photos together Daniel proposed marriage to Mary. Mary accepted without second thoughts. Both of them got married in St. Jude's Church. They consummated their wedding on the wedding night. After 3 days and nights together he said he has an important appointment in United States of America and left. Mary was left alone. After six weeks of her marriage to Daniel, she found out she is pregnant. She immediately took the visiting card he gave her at the restaurant and phoned the number. There was no answer. She rushed to Diamond Restaurant and asked the Manager to give details about Daniel Thomas. They were clueless. Mary was extremely sad. After 9 months she gave birth to a lovely baby boy. Suddenly, she remembered the photos Daniel gave her. She went to her barrister and Scotland Yard Investigator, Anton and asked her to do a photo scanning of Daniel Thomas. After doing a photo scanning Anton said Daniel Thomas is not his real names. And he is a Mult-Millionaire, noble man called James Anderson. Mary told Anton the story between Daniel and herself and told him to get for her justice.

Anton sued James Anderson. There was no reply for some time. Later Anton threatened to send the police so he replied through his barrister William. James Anderson asked Mary to prove that he is the father of Mary's son by asking her to do a DNA test. The DNA test proved James Anderson is the father. He scolded her and called names, "prostitute, bitch, whore". He said after knowing him for few days the reasons she trusted him. So he said Mary must be a loose morals woman. Mary fought through her barrister Anton and got child support and financial support from James. Anton said James must meet Mary and their son frequently. He refused to meet them. Mary became extremely upset and, mentally disturbed. She is a mental wreck now. She is being treated by the Natalie John Mental Hospital. James Anderson has abandoned Mary and their son.

Moral of the story: Do a detailed background check before making major decisions.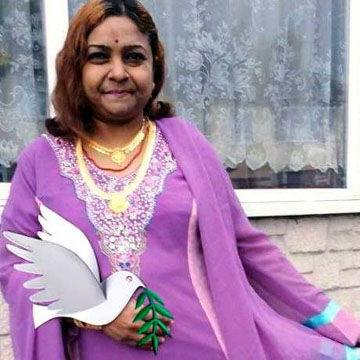 Author : Kumudini Kumararajah,United Kingdom