Superb Summer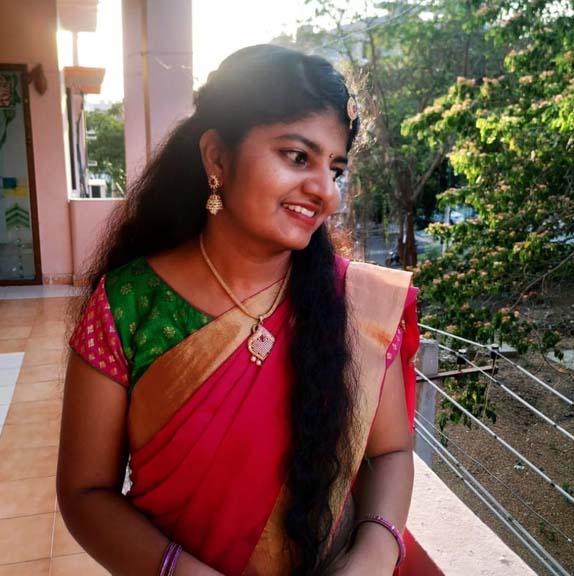 It is summer time again. SUMMER is the season of activity. Summer is at its peak, and we have gladly embraced its presence for the duration of 4 months, the rising mercury, gestures to us, to just cool ourselves, and grab the energy of summer. SUMMER, always has the best things in store for us, it is relaxation time for a good period of 3-4 months and time to get rejuvenated. We all wait for this phase of the year, just to hang our boots and chill with our family and friends. all the warm clothes, like sweaters and blankets are tucked away happily in the cupboards. Summer is the time to take a break from our daily monotonous schedule and give ourselves the luxury of recreation and diversion from serious business and enjoy in cool hill stations.

Kids wait for their final exams to give way to their promised summer vacation by their parents. Vacation, enjoyment are synonymous with summer, the heat around encourages us to release our withdrawn body due to the cold phase of winter and regain our normal body postures and look forward to bask in the warm summer. It is the season between spring and autumn and the warmest season. The environment is bright and sunny, which encourages all kind of activities. The occurrence of dawn is very early as sun rises very early as compared to other seasons, brightening the entire world by scattering its golden rays all over the earth, thus spreading warm atmosphere all around. The stretching long days which never seems to end, offers all the time to explore new horizons, and the short nights are just good to rest our tired limbs and body. A sunny morning begins with the entire surroundings illuminated with the rays from the Golden disc in the east, and peeping into our room from the curtain drawn windows. eradicating the sulking and frowning darkness of the night and registers its presence by announcing its arrival, by smiling into our rooms. We try to adjust ourselves on our beds to the dark stretches, where the sun has not yet visited, only to be awakened within a few moments, by the spreading orange rays, lightening the dark alleys too.

We ignore the first warm sun rays shining and falling on our face, and continue to catch up with the sleep, but only to find out, within seconds the golden rays have entered in streams all over the room and glares over our face. we feel reluctant to wake up and start the day, as the cool, swaying summer breeze is luring us to enjoy the early pleasant morning, but the interrupted sleep, where we are half-awake, reminds us that it is a crisp summer morning, waiting to be explored and enjoyed. and not a gloomy winter or a depressing rainy morning, the thought just springs us out our bed and enjoy a lovely cold shower, refreshing our body and soul to the core, unwilling to finish the bathing ritual quickly, just to enjoy the fresh cool water to chill our body temperature, from the hot exteriors, once the ablutions are done with, a generous quantity of body talc is sprinkled all over our body, especially the neck and fore head, to avoid the prickly heat, chilled fruit juices, spread on the serving table is inviting, we just rush to the appetizing temptations and just gulp it relishing every sip, which instantly cools our constitution. A light breakfast of sandwiches and fresh fruit serving is sufficient to keep us perky as the juice already rejuvenates us.

Just within two hours of sunrise, the entire world is buzzing with tremendous activity. The working population after the breakfast, is glad to find that they have a lot more of time at their disposal, they lounge in the midst of the greenery, slouching in easy chairs with newspapers and of course with the sun beaming from the branches, following us from indoors, to remind us that we get back to business. Light colored and soft apparels are worn to avoid heavy perspiration. With car air- conditioners on, armed with bottles of chilled water and juices, and sun glasses. adorning our faces to avoid the blazing sun, we set off to the work place. The entire office is prepared and well organized to enjoy the summer flavor. The cool interiors with air conditioners on and plenty of fresh juices stacked for the employees, elates the mood.

Trays of ice to chill, either water or juices are kept handy. We enter the office, and straight away reach the refrigerator, tohelp ourselves with a juice can. Only then we return to our seats and start to dry the beads of perspiration on our forehead and neck, with our pieces of handkerchief, which has already absorbed the sweat and becomes damp, indicating that it cannot be used again, drying it on the head rest of our chair, we settle down to work. After a couple of hours, we realize that we are soaked with sweat and our throat and lips are parched, demanding to be hydrated. We feel the urge to quench our thirst, so we need a break, to attend to cooling our system. consuming plenty of water and fresh juices keeps our body hydrated and also helps in flushing out harmful toxins out of our body, it also leaves our skin soft and supple. After the second work session, we are hungry very soon and are kindly looking at our watch and clocks, to replenish our system with meals, as we feel very fatigued due to immense sweltering heat and perspiration, sweating causes evaporation of salts from the body, which leaves us weak and craving for good food, all the employees throng the canteen and have a prolonged lunch which is light and rich in fiber and starch.

Fresh curds forms a important part of the meal ,Cucumber salad along with lemon slices are included in the meal as it is very cooling, after a relaxed lunch time, the afternoon work session is in progress, though by that time all feel like relaxing themselves and even dozing off, as the sun is sending heat waves. Post lunch session, is always inactive as employees are planning for the evening, when sun would fade and go into the hiding. Summer evenings is family time and the atmosphere gets a bit cooled, and people go away outdoors to water bodies to cool themselves and to unwind with families and friends. Evenings are set aside for outdoor activities, mostly, no one is willing to be bound indoors without savoring the pleasant evenings, every one , especially the ones with kids visit ice- cream parlors, stalls selling cold drinks and chilled edibles, which are in high demand. Ice crushed and formed into balls and orange, pink, red and brown colored flavored sweet liquid is sprinkled on them and are called as golas which are delicious and a craze amongst the kids,kulfis with different flavours are enjoyed by all age groups. Movies, parks offer great entertainment, during summer to accommodate the crowd, extra sun shades are provided temporarily. Television also airs lovely summer afternoon movies, and also goes buzz with all the advertisements for cool drinks, travel packages, summer wear etc.

Sun sets quite late, thus the evening is still bright and darkness creeps in very late, allowing us to stay outdoors for a long time. People stay out for long hours and return home in quite a relaxed state, to settle down for the night. Some prefer staying indoors to avoid the heat and choose to stay indoors, which is also enjoyable,

summer camps are organized for kids, teenagers and also women,which is a programme which offers a variety of activities for different age groups, supervised by instructors, serves as a boon to mothers, who have the choice of sending the kids to discover their hidden potential and tap their talent. Kids enjoy summer camps as it is fun and frolic where in children mingle with each other and enjoy the new company, art is encouraged and they teach multi-tasking to the kids. for beginners, they are like play schools with just games Sketching, painting is taught to younger kids, while the little older ones are offered classes for painting, music language learning ,computers and various other crafts. The main idea, being to utilize the summer vacation constructively and also to help kids and teenagers to enjoy the outside world, in the scorching heat, by staying indoors in the camps while simultaneously mastering a new skill.

It also provides good opportunity to women to spend some time for themselves, while the kids are at different camps , they are offered training classes in embroidery, mehendi, painting, music, yoga, to name a few. It also helps in bonding of children of varied and same interests. It promotes skill development and helps kids in self-development. Summer time as the saying goes,'is the time to save food for the rainy day', this quotation proves Itself with the example of ants, during summer, we find chain of ants everywhere, which are busy searching for food, they strive and collect the grains and save them for the rainy day, they are industrious and cooperative, to perform the task of food collection, during summer only.

This can be related to human beings also in some cases, for instance pickles, especially Mango pickles are prepared during summer as raw mangoes are available in summer, other pickles are also prepared as drying in proper sunlight,on open terrace and open yards, is possible in summer, annually wafers are made out of rice, sago etc and are dried in sun, later stored and are used throughout the year. earthen pots and pitchers are sold in various shapes and sizes, to chill water during the hot season, for population below poverty line, who cannot afford refrigerators and ice-boxes. The pot-makers clan also wait for summer as their business thrives, when there is huge demand for these items, especially in rural areas. Hobbies are cultivated in summer, as we have ample of time at disposal, with educational institutions closing for the academic year, kids are free from the school routine and the elders of the household are free from that angle and hence, new activities are taken up ; it is like rediscovering ourselves, exploring new horizons and doing things which was not possible during winter and monsoons. it is like we are all in a holiday mood and are ourselves surprised, to all the additional fun we experience. Some families have annual travel plans during summer holidays they either go off to hill stations to cool their heels or even their relatives, living in different towns.

Beach sides, are crowded with half of the city enjoying summer, big, and colourful umbrellas erected over chairs, on the sea shore for nature lovers, who enjoy the sea breeze, while relaxing and sipping lemonade. kids also find beach a lovely place to chill off from the heat, building castles with the sea sand and find it amusing when the waves wash them away into the sea. while the elders are just enjoying nature while munching bhel-puri or roasted channa. listening to the sounds of the music of the waves crashing and subsiding.

Some who love the cold sea water, enter the water and enjoy the lapping waves, surging under the feet and shoving back the sand along with the tides, creating a hollow beneath our feet, which shakes us out of our balance, and leaving us groping for a grip is thrilling , hence all the friends enter with entwined hands for better grip and resist the forcing waves and enjoy the cold water, gushing and surging caressing the feet, Sea breeze, palm trees , blown hair , and feet getting planted under the heaps of sand on the beach side with every Step, while walking , ponies waiting to be ordered to give the kids a joy ride along the beach side and the aroma of the spicy bhel-puri which is being sold, are pictures of a perfect summer evening in the beach.

Summer is spirited like youth and both are very similar. peppy and full of brightness and energy, as the saying goes 'a life without love is like an year without summer' ; as in young age, everything, be it a travel plan, a picnic, experimenting with clothes, hair style, food and everything is possible and done in summer only, due to the long days and also the free time. During summer Comfort takes priority over fashion or is added to fashion, when clothes are worn, heavily embroidered dresses , dark or bright coloured clothes, thick fabric are avoided in summer, only softies are worn in summer, which does not bother us, but absorbs sweat, even men are not compelled to be in total formals, they resort to semi formal wear, like avoiding tucking their shirts, they do away with the neck tie, even the rules of formal footwear offers flexibility to wear sandals and leather slippers, to avoid heat and sweating. Hairstyles like short baby cut, feather cut or hair rolled up into pretty buns are adopted. Handkerchiefs become the most important accessory, as it is a weapon which comes to the rescue when one is profusely sweating, we may forget to carry our lunch boxes but not hankies. they keep us clean and dry from the constant sweat which appears time and again and gives us a half-bathed look. Scarves, Colourful Caps, Straw hats and colourful umbrellas are a part of our daily luggage. All kinds of fancy fans, ivory fans, paper fans are kept handy to have some instant relief. As a matter of habit, at least a sheet of paper is held by one and all to fan themselves and feel glad at the little bit of breeze procured from the fanning. Thatched four walled huts and straw enclosures are built with rye, straw at the roadsides, which serve as water stalls to the thirsty passers by, either by volunteers or government, which is free of cost, as a gesture of generosity. several Earthen pots are placed in rows filled with cold water and tumblers are placed alongside, it is very welcome for the people who stop to quench their thirst, before resuming their journey. Fresh lime, juice, coconut water, grapes and Munjal are also sold around every corner of pathways. WATER MELON is like gold in summer relished in varied forms like sliced,juices etc. MANGOES, the king of fruits are the seasonal fruits of Summer, which are available in varied varieties, like thothapari, kesar. Alphonso etc, mango is relished in different forms Sumptuous mango juice, Jam, sliced mangoes, mango softies forms an important dessert or snack or even a meal. We find all the shops, houses, covering their entrances and windows with khus khus sheets which are tufted grass Strewn together to form a curtain, which absorbs heat and prevents harsh sunlight from entering, and keeps the interiors cool. Hence these are hung and constantly are sprinkled with cold water, it emits the scent of mud and it really acts as a wonderful coolant. Summer afternoons, all prefer to stay indoors, either be in the office, other work places or in the cool interiors of their homes. Some even spend the hot afternoons in the air conditioned theatres, watching a movie. but the roads wear a deserted look, even the vendors on the pathway doze off under the shade of a dense tree. Even animals never dare to step out into the open, stray dogs search for a cool and a wet ground and curl up to just shut the eyes to rest and the domestic pets also love to adjust themselves in a breezy area of the house. Evenings are awaited eagerly by one and all to carry out their recreational activities.

Birds are happily pecking away at the water ponds to quench their thirst, which offers a cute sight. Due to late setting of dusk all the birds also delay their return to their nests and continue their food hunting process unlike in winter, when all the birds return with loud chirping, flocking together anxiously to return to their respective nests and siblings before dusk, in the evenings, yards are watered and lawns cured offering a cool place to relax and promotes family bonding. summer nights, all the people with rolled beds, sheets and pillows head towards the roof tops, /terrace, or open front yard to enjoy the open air, sleeping out in summer is an age old habit when there was no cooling systems. Everyone relied on the natural breeze. and also to avoid claustrophobic interiors.

Out door sports like swimming, skiing and water sports are preferred by lot of youngsters. Summer mostly spares us from the regular visits to the physician with an exception of a sun stroke that too can be avoided by taking some preventive measures, there is no threat of the mosquitoes as the environment is dry and clean, there is no stagnant water that encourages the breeding of the pests, hence we are all free from all the diseases related with these blood suckers.

Summer time is absolutely pleasure time, engaged in activities of relaxation and amusement, Let us just freak out in the glory of summer and enjoy all that we could not even think of doing in other damp seasons No one of us wants to complain about a little discomfort due to heat, during power cuts, or a temporary water scarcity when in contrast we have much more to enjoy rather than complain. Of course , as usual we have exceptions in every case. Let us befriend the summer season. and irrespective of age, let us retain the summer of our lives forever.