A TRIBUTE TO TEACHERS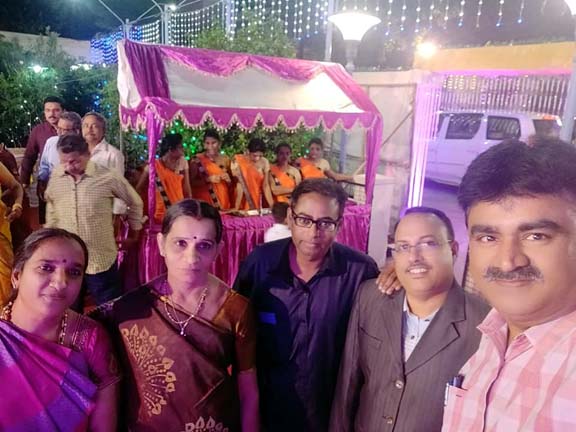 Education is the key to success in everyone's Life. Teachers accept the entire responsibility of imparting knowledge to all
CAN WE IMAGINE LIFE WITHOUT TEACHERS AND TEACHING INSTITUTIONS? IT WOULD BE A WORLD OF ILLITERATES.
FORTUNATELY, IT IS ONLY THIS NOBLE PROFESSION OF TEACHING that EDUCATES, CREATES AWARENESS AND SPREADS LITERACY.
They are the architects that guide citizens and shape the future. initiate the learning process; they introduce us the world of words.
They teach us to be polite and groom us into well mannered humans.stepping stones to success; horizons and they familiarize us with every approach towards our Life.
They touch our human feelings and prod us to grow wings to fly to the skies. We are taught to respect, value everyone's contribution. They improvise us; teach us to be cultured and civilized.
Teachers lead a Life that becomes inspirational to all. They set standards and the world follows them. they make a lasting impact on their students. It comes naturally to the students to carry the image of their teachers in their mind, even without a conscious effort. Their instructions are engraved deeply. Their teaching makes learning quite interesting. Teachers adopt encouraging ways and motivate. Their influence has a lasting impression on everyone.
Whenever we need them, we reach our hands and they are always there to clasp our hands and guide us willingly. They teach us from their experience. They are the true mentors of our mind and heart. They bring out the best in us.
Teachers help us to believe in ourselves and urge us to aim for perfection and excel in every aspect. They help us tap our potential and bloom. That is why teachers are so special. They vow to enlighten every Life from the darkness of ignorance, with their knowledge.
They stand like a rock by us and prepare us to weather any kind of storm. They support us in decision making when we become emotionally weak, they are dedicated and patient and inculcate the same qualities in their students.
They caution us about the rocks that could become a stumbling block in the path of success and also to differentiate those from stepping stones to success; and also how to get rid of them to travel the distance smoothly and also how to ascend the steps of success respectively.
They encourage us to accept challenges and wear the robe of a councilor when we face problems. They hold the reigns when we turn wild, they paint the uncoloured pictures of our Life into a rosy one. They teach us to be a winner always and wipe the chances of being a loser, they fill us with optimism and pessimism finds no place.
When the seeds planted by them some years ago begin to bloom, Their efforts pay off. They had succeeded in expanding the tender Young minds and the purpose is served when it reflects in their Students.
We love our teachers as they become our role model. When we are yet to take on the New and strange world, we come across these species called teachers who transform our world.
They teach, correct, reprimand, punish, reward, praise, criticize But yet remain with us like a shadow, till we can stand on our own Strong feet. We assume a matured personality under their guidance.
Our life are their Paintings, which they colour and enrich it with The most bright and pretty hues. Later We become proud owners, And unfortunately most of us forget the efforts of our Teachers.
We fail to give them their credit.once we are recognized as the best human beings, it is necessary to pay our gratitude to them. It is the teacher's art to endow us with great wisdom. Enable us to be wise, noble and generous.
They stimulate in all of us a desire to learn, and not to give up. to be a fighter.
TEACHERS HELP US DEFINE OUR CHARACTERS.
THEY EMPOWER THEIR STUDENTS WITH THE WEAPONS OF JUDGEMENT; TO MAKE POSITIVE CHOICE, TO WEIGH THE PROS AND CONS AND ALWAYS CHOSE THE RIGHT OPTION.
They share the best treasure they posssess, their wisdom and knowledge. Be a teacher yourself, share what you know, do not Hold back. Do not be stingy in giving proper advice or suggestion Who are in need of them.
SPREAD YOUR WISDOM AND KNOWLEDGE, YOU WOULD BE PROUD WHEN YOU SEE YOUR OWN TRACES IN THE PERSON TO WHOM YOU IMPARTED KNOWLEDGE. THE BEST GIFT WE CAN RECEIVE AND OFFER IS TEACHING.WHICH HAS NO EXPIRY DATE. WISDOM SHARED ALWAYS SPREADS AND IT MAKES A MORE WISE WORLD.
They teach us to avoid negative influences that could destroy our self confince.and encourage us to mingle with people who bring the best in us. They are the creative lot who are flexible in their Approach of teaching. They adjust themselves to the understanding Levels of the students and deal them accordingly.
Methods of teaching varies from teaching, explaining, demonstrating but the ultimate aim is to qualify their students. Their teaching is not confined to books alone, they teach beyond, The art of communication and expression to convey the message Is their art, they get you absorbed in them and dissolve the student to blend in their teachings. They lay foundations for us to firm the future construction.
In Ancient period the teaching institutions were known as the GURUKUL. It was invariably the house of the GURU or the TEACHER.
Parents handed over the responsibility of their children to the Guru and gurumatha( wife of guru). The children spent their Entire childhood in the gurukul. Day times were reserved to acquire knowledge, they learnt the scriptures, arts of all kinds Etc. evenings the pupils assisted the gurumatha by fetching, firewood, water, vegetables, fruits. They cleant the house and Thus gained knowledge about everything Only after the formal Training from the guru, the students were considered an eligible Person to face the challenging tasks of life.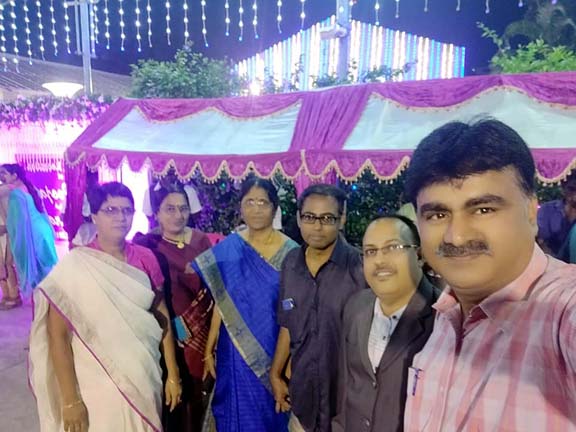 When they completed their formal training they would have reached adolescence and would return back home to their parents.
Gurus were offered GURUDAKSHINA a token for the service they rendered.
During the infant stage Parents carry the role of Teachers quite successfully. They become teachers in every step of the upbringing of the child. They teach the child the basic language before they get started with the school life.
At a stage each one of us had been a STUDENT and a TEACHER. WE ARE ALL THIRSTY FOR KNOWLEDGE AND ARE ALWAYS IN HUNT FOR TEACHERS WHO COULD BE THE PROFESSIONAL ONES, OUR PARENTS, SIBLINGS, FAMILY AND FRIENDS. SIMILARLY WE ARE ALSO AVAILABLE TO OUR DEAR ONES WHO WANT TO SHARE THE VALUABLE KNOWLEDGE WITH THEM.
VIDYA DAANAM IS CONSIDERED AS ONE OF THE BEST OFFERINGS ONE CAN INDULGE IN. NEVER STORE YOUR WISDOM , SPREAD IT. THERE IS NO AGE TO LEARN AND TEACH.
On this Teacher's Day, we should acknowledge the great service The TEACHING CLAN has rendered to the society and the country. The least we can do as students is express our immense Gratitude to them for what we are today.
From BEING THE BEST STUDENTS TO THE BEST CITIZENS TO THE BEST HUMAN BEINGS.
GURU BRAHMA GURU VISHNU
GURU DEVA MAHESHWARA!