VEG EGGLESS OMLETTE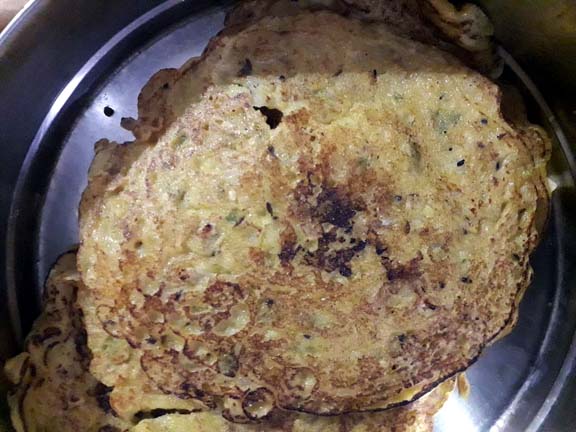 Ingredients :

* One Cup of Bombay Rava

* Half Cup of Besan Flour

* Half Cup of Curd

* Two Cooked and Mashed Potatoes

* One Onion, Ginger, Green Chillies, Coriander leaves. ALL ARE CUT INTO PIECES

* Powders of Chilli, Turmeric, Cummin Coriander and Salt in required quantities.

Method :

All Ingredients are mixed well in a bowl, required water is added and a Thick Batter is prepared

Then the Dosa or VEG OMLETTE is prepared.

Taste will be Nice with Green or Ginger Chutney.


C. K. VINAYA CHANDRA